English (reading)
At Suffolks, we understand the importance of reading as a life skill and the associated future prospects of being a literal adult. By the time they leave primary school, we want our children to develop a love and enjoyment of reading, which is underpinned by specific reading strategies and models to develop higher order comprehension.
We use a systematic approach to the teaching of phonics. Our road to reading starts in Nursery, with fun and engaging play-led learning activities and continues until the children confident in applying and using all 44+ phonemes (usually by the end of Year 2).
From Reception to Year 2, daily teacher-led phonics is taught. We follow the RWI phonics programme. The children are taught in an engaging, multi-sensory way with lots of opportunities to practice and revisit the sounds taught. At Suffolks, the children all have the opportunity to become a reading buddy in Year 5 and support younger children with reading their books. The Year 5 children apply and train for the role of reading buddy and make us very proud!
Reading is further developed in Year 1 by following the Daily Supported Reading (DSR) programme where the children are able to read with small adult-led groups every day.
In KS2, we teach daily whole class reading sessions. Whole class reading lessons aim to develop the many strands that enable children to become skilled readers by explicitly teaching the skills needed to develop a deeper understanding of the text. We ensure that the children are exposed to a wide range of diverse texts and genres which reflects our multicultural community.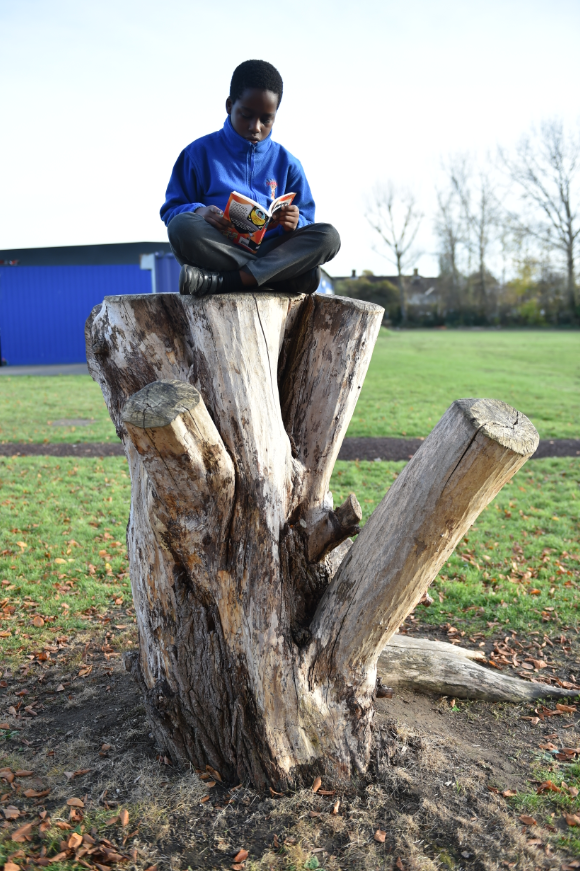 At Suffolks, we have a well stocked library filled with a range of engaging books to help promote a love of reading. Children in KS1 are given a reading diary to record what they have read at home with their parents which is then celebrated in class. As the children move to KS2, they use the Accelerated Reader programme to record what they have read and to answer quizzes about the text they have read.